Meet The Team At Webster Weight Loss
Our commitment to you is to pursue health and wellness, provide lifestyle modification, assist in reducing risk of developing disease and improving a healthy lifestyle with the help of our medical providers.
Webster Weight Loss has more than 25 years of professional clinical experience. We have helped tens of thousands of people to gain control of their weight, and their lives. In the past few years, our patients have lost in excess of two million pounds. We have grown to nine clinics over the past 7 years, doubling our size! We pride ourselves in having an extremely high customer satisfaction rate.
We have been helping people to lose weight for more than 25 years ("M.D." Diet in Southern California and in Utah Valley). We have a success rate of 90%, and now it is your turn for success!
The yo-yo diet stops here! You are going to learn how to change your lifestyle and eat healthy for the rest of your life. Are you ready to lose weight and keep it off? Once you step inside our door, that's what you will do.
We deal with obesity, diabetes, s-syndrome, metabolic disorder, digestive disorder, hormonal and thyroid disorders, and polycystic ovarian disease. Our medical weight loss program has over 25 years of experience.
BOTOX® Cosmetic is indicated for the temporary improvement in the appearance of moderate to severe glabellar lines associated with corrugator and/or procerus muscle activity in patients 18 to 65 years of age.
Family Nurse Practictioner
Anna Dixon, D.C., M.S.N., F.N.P.-C.
Anna Dixon, DC, APRN, is family nurse practitioner who's focus of practice includes chronic wound care, injection therapies for musculoskeletal conditions, chronic obesity management and hormone replacement therapy.
Anna has served as a healthcare provider for over 30 years in the Houston/Galveston area and offers a patient centered-care approach to provide each patient an individual treatment plan to achieve the best outcome possible.
She earned a B.S. at Texas Tech University in 1980, specializing in family counseling, a B.S.N. and RN certification at the University of Louisiana Lafayette in 1987. She earned her Doctorate of Chiropractic Medicine at Texas Chiropractic College in 1999, graduating Suma Cum Laude and Salutatorian of the class. In 2012, he earned her M.S.N. and Nurse Practitioner certification at Samford University, graduating with honors.
In her spare time, Anna enjoys working with animal rescue organizations helping to reduce the homeless animal population. Additionally, she enjoys travel to European Neolithic sites to further her knowledge and passion for Celtic history.
Family Nurse Practictioner
Diana Pena, F.N.P.-C.
Diana has been a family nurse practitioner for over 6 years and in the medical field for over 15 years. She is passionate about helping her patients achieve their weight loss goals using evidence-based recommendations and pharmacological methods.
She believes in treating patients holistically to help address the root cause of medical concerns and not just the symptoms.
She earned her Masters degree from Texas Woman's University- Houston in 2016 specializing in family practice. She earned her Bachelor's degree from TWU-Houston in 2008 and graduated with honors (cum laude).
On her free time, Diana likes spending time with her family and three dogs. She enjoys going to the beach, hiking, and watching sports, especially football and baseball.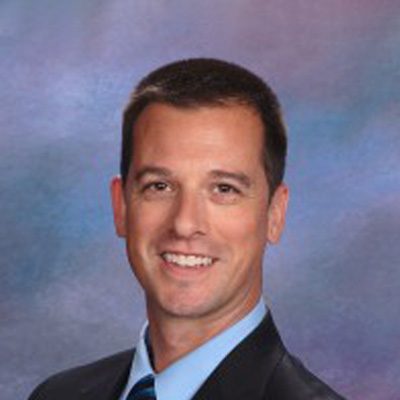 Chiropractor
Joel Duchon, D.C.
Webster Weight Loss also has a chiropractor on staff to assist with any musculoskeletal pain you may be experiencing. Dr. Duchon has extensive knowledge of current chiropractic research and the numerous benefits for many spinal issues and health issues for patients of all ages.
His three children love when daddy adjusts them. A well-maintained spine as a child is paramount to overall health and pediatric chiropractic is one important step for our children as they grow and mature.
Dr. Duchon loves to spend time with his family, drive his classic car, play golf, and travel. He continually strives to provide the highest quality care to all of his patients and improve their quality of life.
Our team of medical professionals ensures safe and effective weight-loss methods for all patients. We realize there is not a cookie-cutter approach to weight loss so we treat each and every patient as an individual to ensure goals are met and a healthier lifestyle is achieved.
MEdical Assistant/Chiropractic Assistant
Desiree DuVall
Desiree is your weight loss consultant, eager to educate you and provide you the resources and tools to help you achieve your weight loss goals and lifestyle changes.
At Webster Weight Loss, the staff motivates and helps others in the community to reach their desired goals and feel good about it!
Desi the Vein Whisperer can get your blood values checked on specific set days to guide you in the healthiest way possible, whether that be performing Laser-Like treatments, Lipo injections for energy productivity or dropping weight with Semaglutide, our generic equivalent to Wegovy or Ozempic.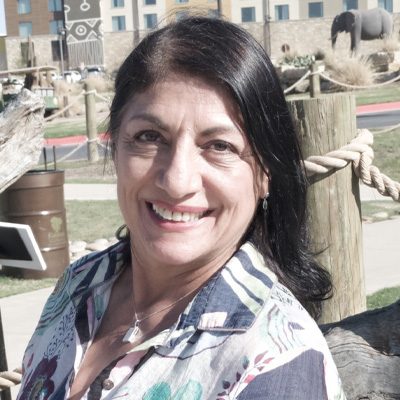 Office Manager
Carmen Dingman
Carmen has worked in the office administration capacity for many years. She is the front office scheduler and receptionist at Bay Oaks Chiropractic and Weight Loss Webster and has the distinct privilege of working with the kindest colleagues and patients in this industry.
Many patients show their appreciation for her professionalism.
She graduated high school in upstate New York and continued her education in Houston in Office Administration. She prides herself on eating healthy and exercising along with her life partner Jeff and their lovable dog Buddy. She works hard and plays harder. She and Jeff enjoy traveling throughout the United States and collecting magnets from all our travels. She has been blessed with 3 children and is the 3rd youngest of 9 siblings which has enabled her to deal with many adversities, personalities and has taught her the skill of patience and many other virtues.
NEW PATIENT
SPECIAL OFFER
New Patients
Reserve Your
Consultation Today!
Fill out the form below and a member of our team will contact you shortly.
DISCLAIMER

Weight loss results discussed on this website are not typical. Our clinic makes no guarantee that clients will lose weight. As with all weight loss programs, results are variable based on patient genetic make-up, patient compliance, and other factors such as time and effort.